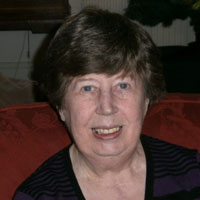 Margaret Debenham
B.A. Hons. (First Class), The Open University, 1990
Ph.D. Institute of Educational Technology, The Open University, 2001
Member of The Royal Historical Society (elected 2016)
Member of The Royal Musical Association, The Galpin Society, The British Harpsichord Society and The Furniture History Society
Contact e-mail: mdcontact 'at' debenham.me.uk
Margaret Debenham's professional background is in the field of educational technology. Her doctoral studies concerned an exploration of certain applications of computer mediated conferencing to support the studies of disabled distance learners in tertiary education. Further information on her personal experience in this field is available on her Biographical Background page.
The full text of her doctoral thesis (2001) in PDF format is available for download via the Open University Open Research Online website
Now retired, as an independent scholar she continues to maintain an interest in exploring innovative uses of Computer Mediated Communication (CMC), with a particular focus on the use of internet based resources as a research tool to locate and obtain historical primary source materials in the Arts and Humanities field.

Her present research interests concern an exploration of the personal and business histories of a number of 18th - early 19th century keyboard makers. Her publications to date in this field include articles featuring the life and work of William Southwell; of Roger Plenius, Frederick Neubauer and H B Viator (co-authored with Michael Cole); and of Joseph Merlin. See her Historical Musicology pages for more information and her Publications page for full references. 

In addition, her website devoted to a biographical account of William Southwell (1736/7-1825), Anglo-Irish Musical Instrument Inventor and Maker, is now publicly available on-line.
Concurrently Debenham also maintains an active interest in the history of the illustrious Victorian portrait photographers, 'Southwell Brothers, Photographers Royal', direct descendants of William Southwell.
As of 7 February 2018, Taylor and Francis are kindly continuing to offer free on-line access to a number of the 'most read' papers in their series of music journals for a limited period of time, and this includes Debenham's two publications listed below. To take advantage of this offer, click on the 'Issue' links given in the following citations. In each case, this will take you to the appropriate issue number where you will find a link to a downloadable e-print in PDF format
Margaret Debenham and Michael Cole, 2013: 'Pioneer Piano Makers in London, 1737–1774: newly discovered documentary sources' in The Royal Musical Association Research Chronicle Vol. 44 Issue 1, Abingdon: Routledge, Taylor and Francis Group, 55-86.
DOI: http://www.tandfonline.com/doi/abs/10.1080/14723808.2012.761771
[Abstract available on my Publications page.]
[As of 28 December 2017, the above paper has been downloaded/accessed more than 1,250 times]
Margaret Debenham, 2014. 'Joseph Merlin in London, 1760–1803: the Man behind the Mask. New Documentary Sources' in The Royal Musical Association Research Chronicle,
Vol. 45 Issue 1, Abingdon: Routledge, Taylor and Francis Group, 130-163.
DOI: https://doi.org/10.1080/14723808.2014.888175
[Abstract available on my Publications page.]
[As of 28 December 2017, the above paper has been downloaded/accessed more than 1000 times]
News update, 1 February 2018
The following article (co-authored with Michael Cole) has now been published on the website of The London Journal as a 'Latest article', in advance of being allocated to a specific issue number during the course of 2018.
Margaret Debenham and Michael Cole. 'Marquetry Cabinets containing Newly Fashionable Pianofortes made in Eighteenth–Century London: the cabinet maker's pianoforte – or the pianoforte maker's cabinet?' in The London Journal Vol. 0, Iss. 0, 2018: Routledge, Taylor and Francis Group https://doi.org/10.1080/03058034.2018.1425518
[Note: In the event that your institutional library does not subscribe to The London Journal, I may be able to help. I have a limited number of complimentary e-prints allocated to me by the publishers to share with interested colleagues who are unable to access the article free of charge via their libraries. For further information, please contact me via the e-mail contact link given on this page.]
Abstract

Two beautifully constructed 'commodes' [cabinets] attributed to Christopher Fuhrlohg, each containing a pianoforte signed by Frederick Beck survive, one in the Lady Lever Art Gallery, Port Sunlight and the other in the Royal Ontario Museum, Toronto ('Commode': an eighteenth-century French term for a storage cabinet — not, as in modern parlance, a chair containing a chamber pot). In the former the pianoforte is inscribed 'Fredericus Beck Londini fecit 1775'; the name board of the latter is similarly inscribed and dated 1777. Earlier researchers have suggested that Beck commissioned Fuhrlohg to make the cases to house these instruments; however, their shape renders them impractical for the player. Why, one must ask, would a musical instrument maker adopt such a seemingly illogical approach? A more plausible explanation is that the reverse situation applies and that Fuhrlohg obtained these instruments from Beck for insertion into his cabinets, these being designed primarily as decorative pieces, suitable to grace the homes of wealthy patrons. This hypothesis is supported by newspaper advertisements placed by Fuhrlohg in 1776 and 1784.

Other newly identified biographical materials include clear evidence of Beck's presence in London as early as 1762; an extant example of an early pianoforte bearing his name, dated 1769; and the wills of both men, which firmly establish the dates of their respective deaths and provide new insights into their circumstances
This is one of our suite of websites, selected for archiving by the British Library.
Page last updated 7 February 2018.
Copyright © Margaret Debenham 2002 - 2017. All rights reserved. This web site does not use cookies. Contact the